Magic Triangle
What magic have a volcano, a mountain and fajãs? What magic have three islands in the middle of the Atlantic? Why from a group of nine, these three and only these three? Are they special in some way? One horizontal, one vertical, the other a Port of legends and stories. Dormant volcanoes, whales and dolphins, unique trails that seem to be walked for the first time, World Heritage vineyards of czars wine, small rivers and waterfalls for canyoning and other adventure sports, sea and underwater islands with mantas, whales, dolphins and sharks and all the fish. Silence, deep silence, peace, serenity. Green Nature and beautiful Blue Ocean. 3 islands in the Atlantic and just one airplane ticket, boat tickets, short and comfortable travels, with extraordinary panoramic sights. 3 Atlantic islands, the Triangle of The Azores.

BASIC: DURATION 10 Days / 9 Nights | LOCATION Pico, Faial and São Jorge islands 
OR
GOLD: DURATION 15 Days / 14 Nights | LOCATION Pico, Faial and São Jorge islands 
Pico island | Day 1 to day 3 
(Hotel accommodation 'Aldeia da Fonte' Nature Hotel 4* | Slightseen + Extra Paid activities suggestion) 
Welcome to Pico Island! Stop to feel the time expand to an adventure of land and sea, under the glittering sky with the brightest and sparkling stars of the Atlantic. Here the magic happens. The mountain remains in the silence that pacifies the Soul. Choose to be Happy in Pico and take the opportunity to discover its essence through paths of happiness. Several natural pools, routes, trails, activities and a great adventures are waiting for you on this mountain Island right in the center of the Azores. Plan your own itinerary on each island and let you feel the purity of the Atlantic in a nature mood.

Meet the Whales and Dolphins
The Azorean Ocean call the Cetaceos during most time of the year. Embrace this emotion of a great connection.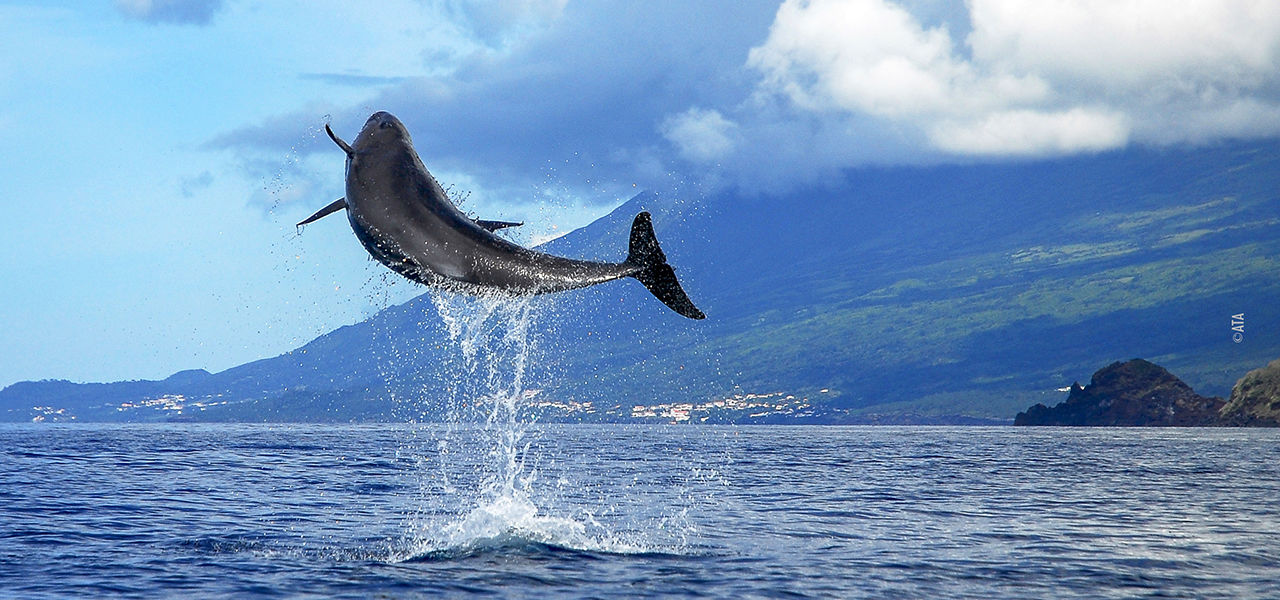 Enjoy a pleasant stay in the middle of nature at Aldeia da Fonte
Built in a passionate way, the Aldeia da Fonte hotel integrates in the magnificent and stunning Nature of Pico Island.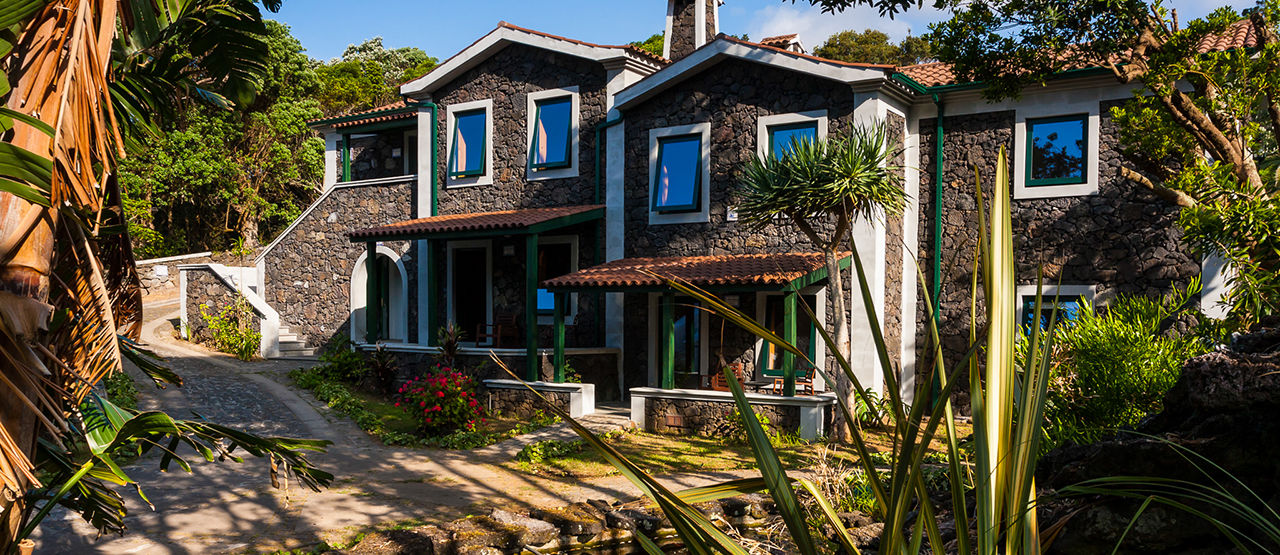 Adventure and Inspiration
Imagine a Life Journey thar brings you a way of reconnection with your own expression of nature.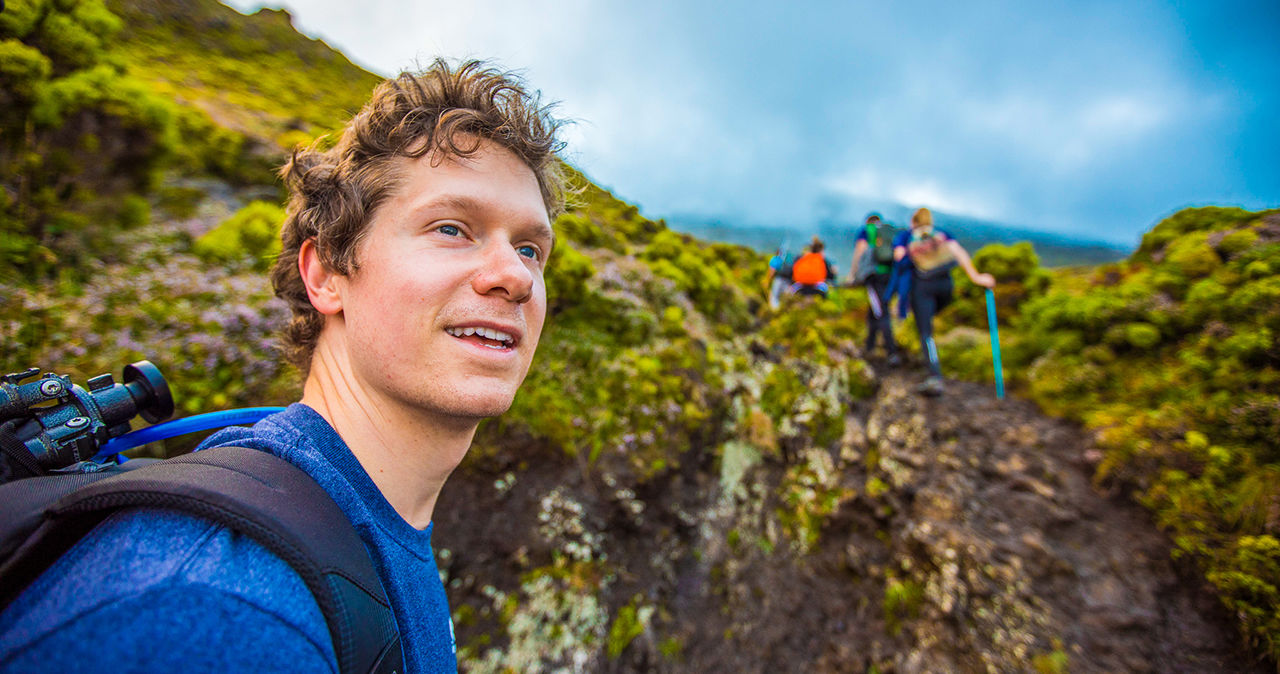 São Jorge island | Day 4 to day 6
(Hotel accommodation in 'Cantinho das Bunganvilias | Slightseen + Extra Paid activities suggestion) 
Welcome to São Jorge, an immense island of stunning and wild landscapes, perfumed with the most beautiful waterfalls where the water lives and expresse all year round. Marvel and venture out to discover Fajãs, its natural habitats in fusion with local people. Embrace the fauna and flora that blooms every moment in the morning. Life is calm at the rhythm proper to Nature. Walk adventurous trails, revitalizing streams, a fresh sea of transparency, bathing and diving in the most beautiful natural pools with breathtaking scenery. Be happy and present in São Jorge Island, plan your own itinerary on each island and feel the purity of Atlantic Nature.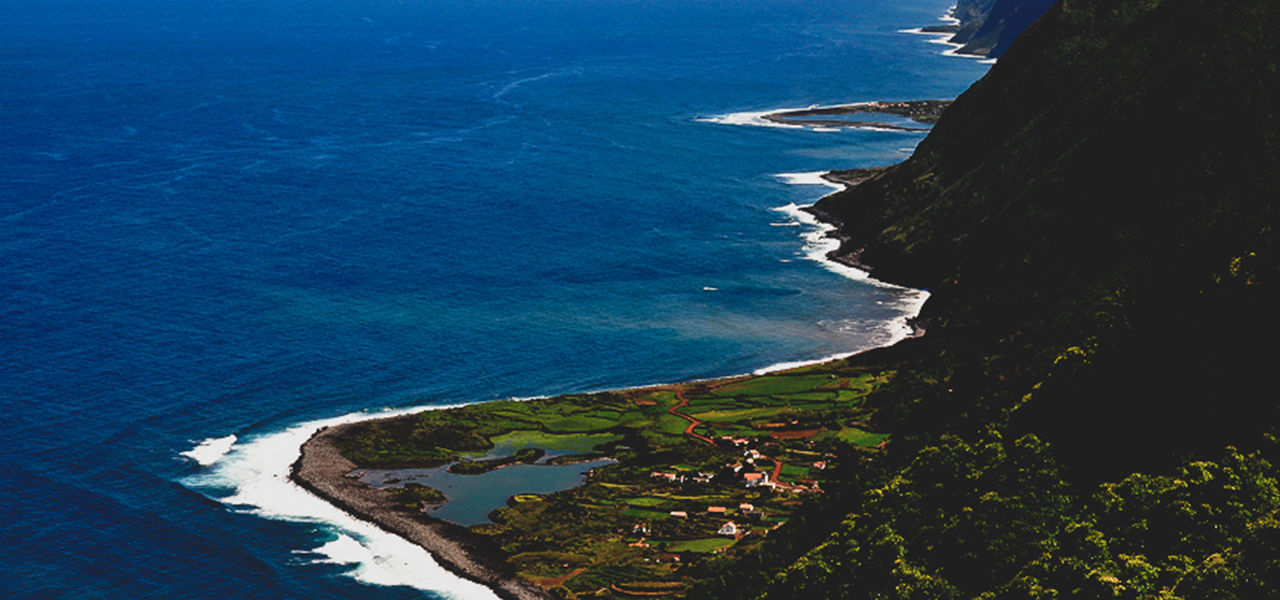 Embrace the fantastic panorama view of the atlantic islands during your stay at 'Cantinho das Bungavilias'
Wake Up, Breath Deep, Open your eyes and feel free to explore São Jorge. 
Find Your Life Moments
Feel the emotion to be a part of the most untouchable nature. Discover yourself in São Jorge Island.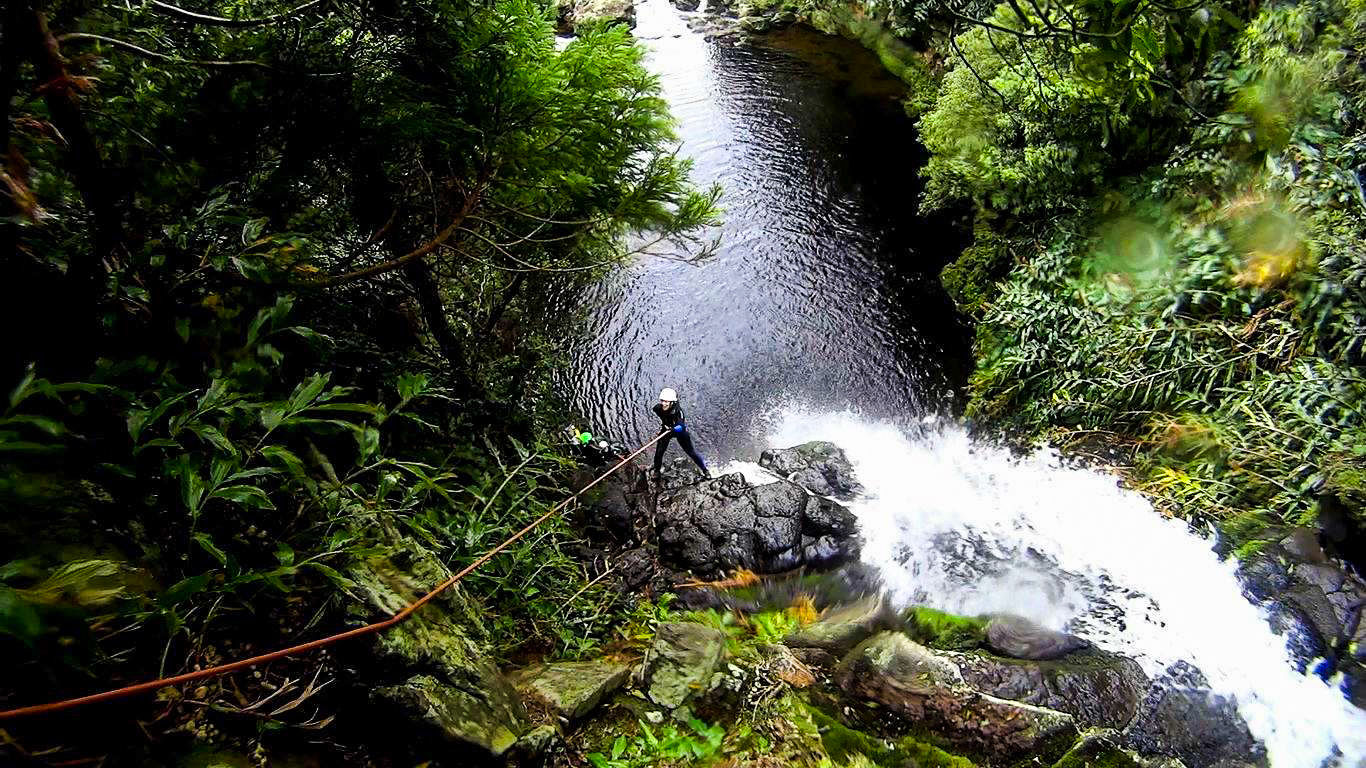 Faial island | Day 7 to day 9  
(Hotel accommodation in 'Quinta da Meia Eira' | Slightseen + Extra Paid activities suggestion) 
Welcome to Faial, The Sea Island and a haven for many adventurous sailboats that arrive and depart across the North Atlantic, giving to the island, a very cosmopolitan and multicultural reality. On the other hand Faial offers an incredible natural park with a radiant beauty, where you can enjoy unforgettable landscapes, such as the mountain landscape of Pico Island, Caldeira, Capelinhos Volcano and its volcanic forest. Enjoy the good weather and let yourself be carried away by the tranquility of the natural pools and the volcanic sand beaches. Be happy and present in Faial Island. Plan your own itinerary on each island and feel the purity of Atlantic Nature.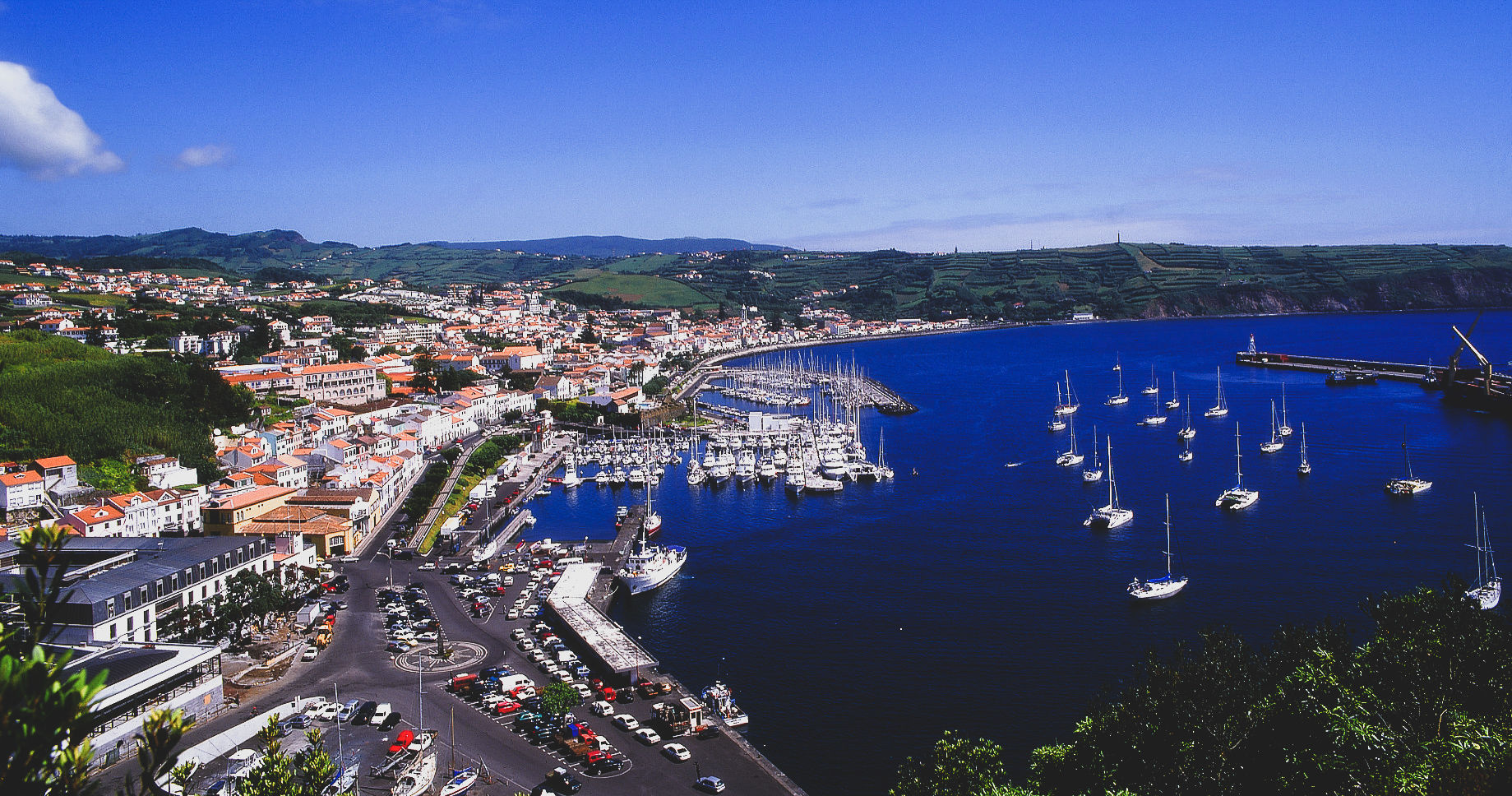 Quinta da Meia Eira is a cozy and unique place full of memories and good energies, perfect for relaxing and enjoy Faial Island
Facing the infinite Atlantic with gardens, organic agriculture, sun-heated pool, cozy rooms and homemade dining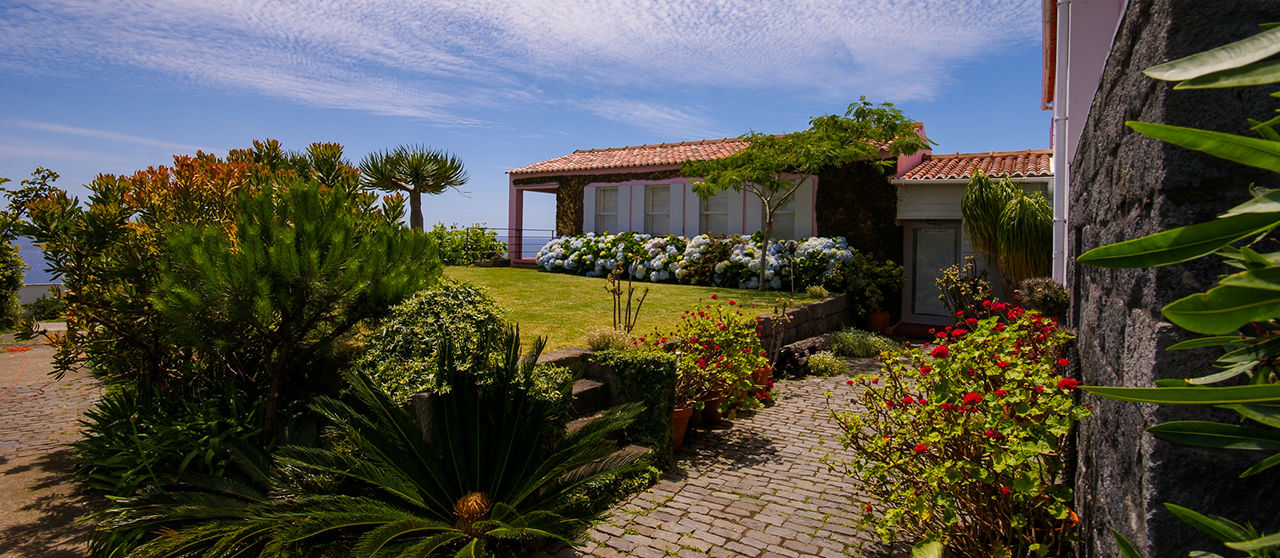 The Big Blue Ocean souround us since ever.
Discover Azores wildlife into the water, and let your courage take you to one of the most beautiful experiences in Life. Choose our partners for an extra ocean adventure.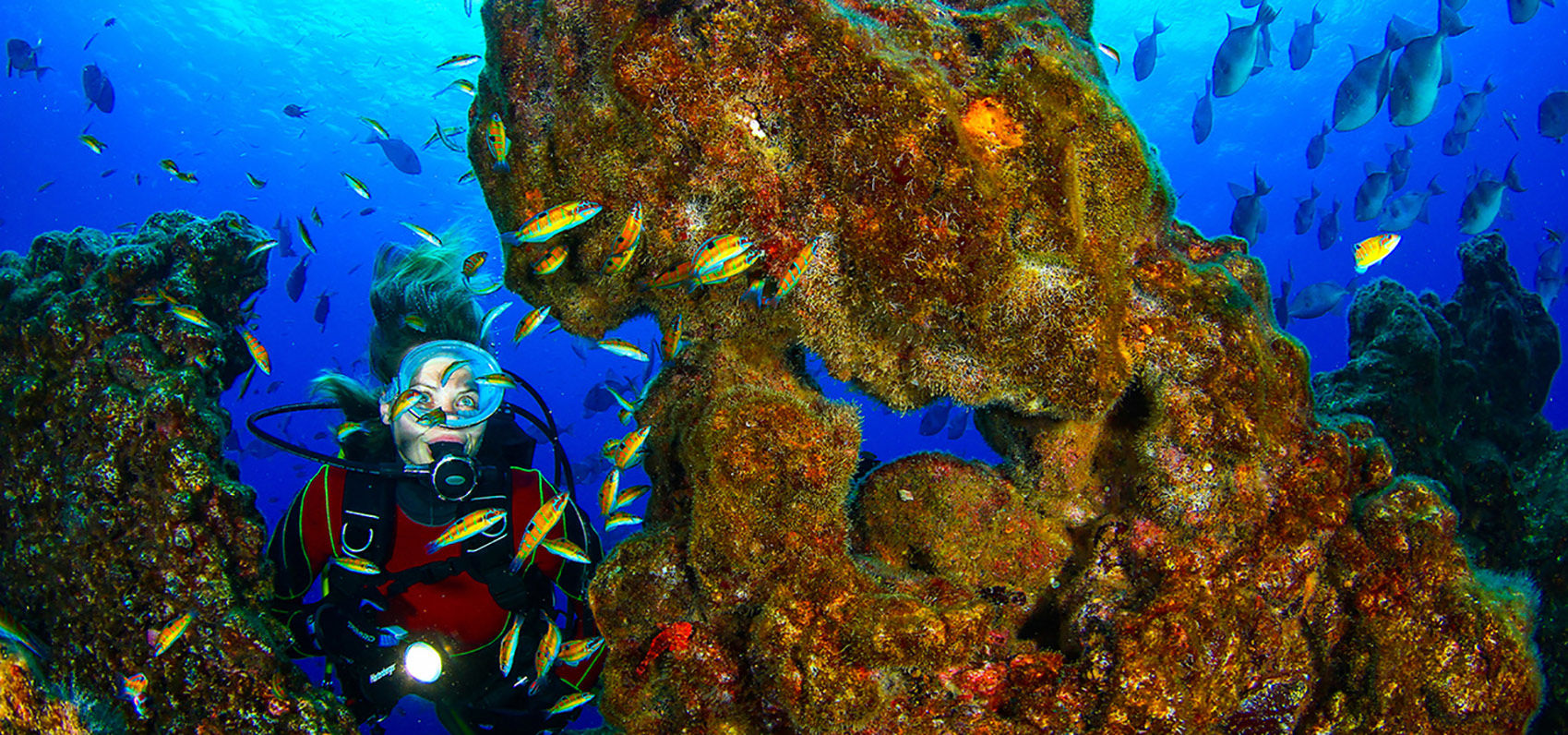 Discover the Silence of a Presente Planet transformation
Feel the strong energy of an active volcano, open your eyes to the ocean adventure and get connected into the real state of happiness and presence. Choose our partners for extra outdoor adventure.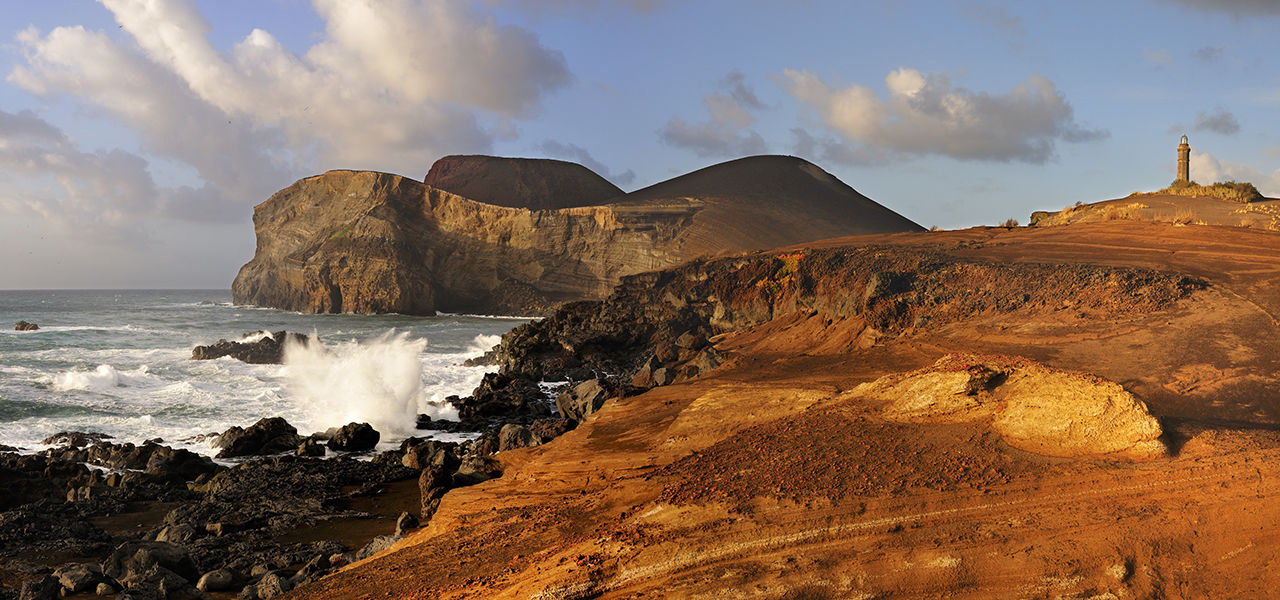 Package Resume
Boston from 1285€* | Toronto from 1394€* | Lisbon from 779€* | Oporto from 700€* | Ponta Delgada from 706€*
Includes: *Prices per person with plane ticket, boat ticket, accommodation and car rental.
Terms and conditions
The itinerary and accommodation are subject to change due to weather and availability.
This brochure does not replace the reading of the pages Terms and Conditions. The terms and conditions of air travel can be found at sata.pt and flytap.pt

Bookings are refundable if canceled 21 days before the activity
50% will be charged of the total amount if canceled within the 21 days.
In case of cancelling till 5 days prior arrival or no-show, Fonte Travel will charge 100% of the total amount
In the packages even canceling 21 days before, 50€ will be charged.
Sata and Azores Airlines tickets are only refunded if you are in business class or with a cancellation fee, and a penalty of € 25 per person is charged. If the tariff is economical, the customer is not entitled to a refund.
---
Extra activities: 
We have extra paid activities that you can choose according to your preference, on the websites bellow.